Police – Accident – Death – Obituary News :
Family Demands Harsher Sentence for Fentanyl Dealer Following Teen's Tragic Death
PHOENIX – The family of a 16-year-old girl who lost her life due to a fatal fentanyl overdose has expressed their disappointment with the recent sentencing of Michael Allen Fox, the convicted fentanyl dealer. The sentencing took place in a federal court located in Downtown Phoenix.
Michael Allen Fox, found guilty of distributing fentanyl and ultimately causing the death of 16-year-old Hannah Pairrett, has been sentenced to six years in prison. However, the Pairrett family feels that this punishment falls short of delivering true justice for their beloved daughter.
Hannah's mother, Danya Pairrett Ayers, tearfully expressed her frustration, saying, "[Hannah] is never coming back, and he gets to see his family again in six years. I firmly believe that fentanyl is nothing but poison, and I strongly believe that this should be considered murder."
The sentiment is shared by Hannah's sister, who stated, "While I am glad that he is being held accountable, the sentence is simply inadequate. It does not bring back my sister or alleviate the immense pain our family endures."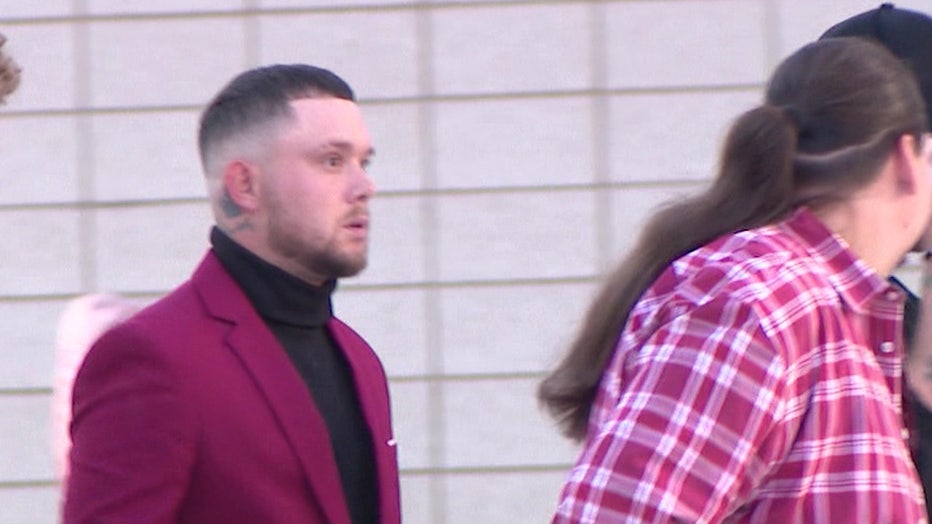 Michael Allen Fox (left, in red suit)
The Pairrett family found solace in the support of other families who have also lost loved ones to fentanyl, who were present during Fox's sentencing. One supporter expressed, "Securing justice in these cases is incredibly challenging. I, myself, have not received justice for my son, and I know many other parents who are still waiting. While the punishment may seem insufficient, it is certainly better than the lack of justice we have experienced."
Pairrett Ayers, determined to prevent such tragedies from recurring, stated, "This verdict only strengthens my resolve to fight harder for others. The sentence handed down is unjust, and I do not want to witness anyone else endure what we have gone through. After tirelessly fighting for over four years, this outcome is disheartening."